Dog Web Directory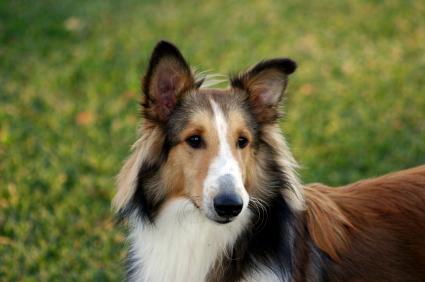 Welcome to the Best Dog Sites Directory! We are a human-edited directory for dog websites. You'll find dog information, supplies, dog houses, dog beds, food, health info, and much more. Add your dog site to our directory or just browse our sites.
Featured Dog Sites

Fish Oil for Dogs
Marvelous Products offers supplements for dogs. We're proud of BeneCoat® which offers essential fatty acids to dogs with fish and krill oil.

Berties Boutique Dog Collars Beds & Clothing
Berties Boutique specialises in the sale of designer dog accessories and fashion, including designer collars, comfortable and waterproof beds and even clothing items such as coats, jackets, dresses and more.

PuppyWire
PuppyWire provides buying guides, reviews to some of the most popular dog products, and other high-quality information to help dog owners. Our goal is to help you give your dog the best, because they deserve it.

My Pet Needs That
My Pet Needs That is a leading resource for pet product reviews and buying guides that you can trust.
Latest Articles
If you are the owner of a dog site or dog-related site please Add Your Site to our dog directory. In addition to our regular listings we now offer sponsored listings!
---
Latest Dog Links
Elite Pet Watchers
Elite Pet Watchers offers Pet Sitting, Dog Walking and Doggy Daycare for all residents of Dunedin Florida. We have excellent rates and discounts for families with more than one pet.
Added March 8, 2018 - Category: Dog Sitting
---
Pooching Around
Guides, Tips, Health Care & More - PoochingAround is the ultimate dog care resource packed full of valuable information.
Added March 7, 2018 - Category: Dogs
---
Salt Lake House Cleaning
House Cleaning Services in Salt Lake. We also offer chemical free and green cleaning for pet safe homes.
Added March 7, 2018 - Category: Dog Services
---
Dog Care Collars
Dog Care Collars website is about dog collars,fences and pet gates.
Added January 4, 2018 - Category: Dog Training
---
Photo Sculptures, Cutouts, Popouts-Fun Fotos
We create table-top displays of your favorite photos. Provide an image or picture of your favorite pet and we'll make it stand up-sort of like a 3-D statue. Nice for gifts or memorials.
Added December 20, 2017, 2017 - Category: Art & Gifts
---
Privacy Policy
|
Sitemap
Copyright © 2008-2018
Best-Dog-Sites.com
Dog Favicon from
Favicon.cc
.
Website thumbnails provided by BitPixels
Directory Critic
|
Pet Directory